Strong Enough
STRONG ENOUGH is a powerfully optimistic outdoor show that uses circus physicality, comedy and feats-of-strength to celebrate stories of finding strength in unexpected places.
A circus Strong Lady will enthral you with the stories she has collected from a huge range of people, about a time when they were strong – and the soundtrack is wonderfully peppered with their voices. Through circus skills, feats of strength and storytelling we revel in the strength we all have. STRONG ENOUGH shines a spotlight on the strength we build in moments of falling down and getting up again, wobbling and pushing through. The extraordinary strength of 'ordinary' people.
Audiences have responded with tears and beaming smiles – calling it inspiring, uplifting, moving and thought provoking. From 5 years old to 95 years old, this is a show for everyone.
Building on 20 years of touring the world as a Strong Lady, this new show from Strong Lady Productions is surprising, funny and full of hope… an optimistic declaration that we are STRONG ENOUGH!
---
STRONG ENOUGH premiered in 2021 as part of the Without Walls program. It is created with key collaborator Charlotte Mooney / Ockham's Razor and sound designer Matt Eaton. I have worked with movement coaches Connor Wild + Farid Herrera+ Arielle Lauzon in developing physical skills for the work. Costume by Claire Ashley. The stories and physicality of Strong Enough draw heavily from the indoor circus-theatre show POWER, which premiered in 2020 and was created with director Emma Bernard (alongside Ockham's Razor, Matt Eaton and Gabbie Cook).
All performances of STRONG ENOUGH are Relaxed Performances. I have resources to support this: an Easy Read Document and a Relaxed performance Introduction Video. I also have a prep pack for sign language interpreters.
Strong Enough is a commission of Without Walls, Hat Fair and Just So Festival. The creation been kindly supported by Metal Culture, Out There Arts, Worthing Theatres and 101 Creation Space, alongside mentoring from Ali King at Turtle Key Arts. Without Walls also supported the creation of access materials for the work.
STRONG ENOUGH Trailer Video
Audience Recations
Relaxed Performance Introduction Video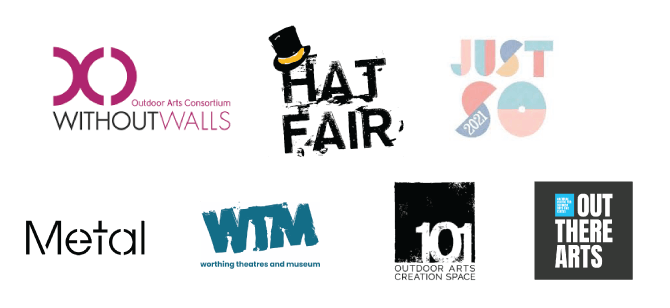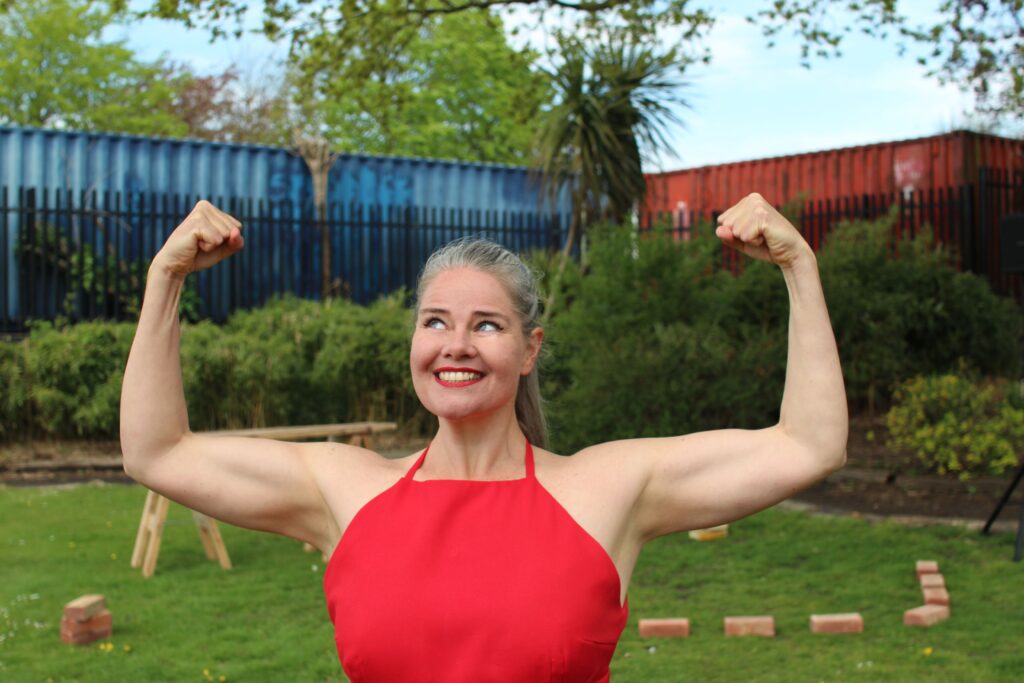 Details
Duration:
35 minutes
Space requirements:
Ideally 10m wide x 6m deep (flexible)
Covid Safe
This show has been developed with covid-safe practices in mind and adaptability to the changeable rules of social distancing in deliberate focus. It will be able to play, as long as we are allowed to gather outdoors in any way. There is no audience participation.
STORIES of STRENGTH
Inspired by the process of interviewing people throughout the making of POWER and Strong Enough, I have created this creative engagement project. I can offer it as a stand alone project, or linked to show dates. The exact details are crafted bespoke for each partner.
The project supports people to identify and share their own stories of strength – celebrating the resilience, determination and perseverance in their community.