Power
POWER is a solo circus-theatre work that celebrates the ways we can feel powerful, even in an uncertain world. It is optimistic, uplifting, funny, highly physical and moving.
A Strong Lady uses the physical strength of circus to reveal the emotional strength inside an array of collected stories. I asked a diverse range of people the same question: can you tell me about a time when you were strong (beyond lifting heavy things) or powerful (beyond having power over someone else). The discovery of these stories was that real power is not about always being invincible and in control – but about determination, persistence and the resilience to dance through the messy bits of life.
The autobiography of a Circus Strong Lady intersects with a voice over soundtrack of people telling their own stories of finding strength in unexpected places. Physical storytelling using feats of strength, handstand acts, acrobatic dance, juggling, balance and object manipulation keep the audience enthralled. Though the stories are deeply moving, the quality of the performance is light and optimistic with a healthy peppering of laughter throughout.
POWER is created for theatres, and adaptable for rural touring or outdoor performances. I also offer a creative engagement project STORIES OF STRENGTH alongside the show, as a way to celebrate the power in your community. It is ideal for audiences of 13 and over.
The development of POWER began in 2018, working with collaborators including Complicite, Ockham's Razor and Spy Monkey, who have heavily influenced the style of the show. Through 2019 and 2020 POWER was created with an amazing creative team: Emma Bernard (Director), Matt Eaton (Sound Designer), Charlotte Mooney of Ockham's Razor (Creative Mentor), Ali King of Turtle Key Arts (Production Mentor), Sophie Postlethwaite (Stage Manager, Lighting & Set Designer), Farid Herrera and Gabbie Cook (movement coaches) and Claire Ashley (Costume design).
POWER was commissioned by The Lowry Salford's 'WEEK 53' with the Lawrence Batley Theatre. It received funding from Arts Council England and an award for adapting to rural touring from Cambridge Junction/Creative Arts East. The work is supported by mentorship from Turtle Key Arts and partnerships with Metal, Jackson's Lane, Queens Theatre Hornchurch, and Out There Arts.
In 2020 POWER premiered in the UK at The Lawrence Batley Theatre, then rural touring venue The Diss Corn Hall. In 2021 the show tours to: The Lowry, Jackson's Lane, Queens Theatre Hornchurch, The Core at Corby, Cambridge Junction, Worthing Pavillion Theatre, Colchester Mercury, The Civic Barnsley and Circomedia. In 2022 POWER will play in Australia and the UK: currently taking bookings.
Get in touch to book POWER for your venue or for an Info Pack.
Check tour dates to find out where the show is playing next!
POWER Pitch Video (for Venues + Festivals)
POWER Trailer Video (For Audiences)
Theatre Venues
75 min duration
Same day Get-In / Show / Get-out
No circus rigging points required
Minimum Space: 4m deep x 7m wide x 4m hight (ideally larger)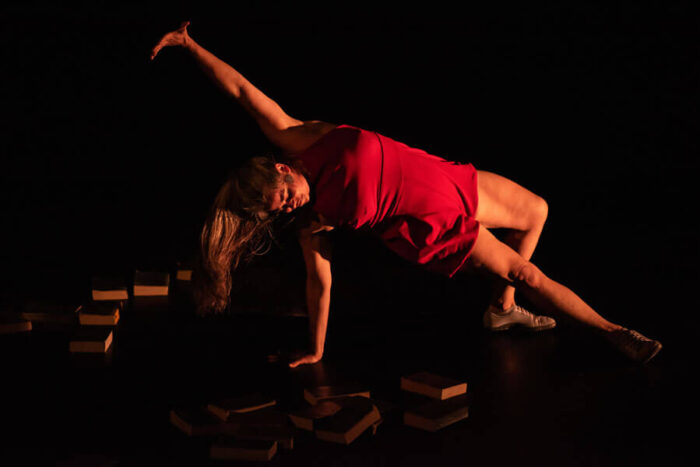 Creative Engagement Projects
To increase the reach and impact of the project, as well as develop an audience for the work, I have creative engagement projects available with the show.
This can be a Foyer Project for people to share their stories after the show; Photo project for social media and exhibitions; Post-Show Q&A or panel discussion. We can also develop more substantial engagement projects: STORIES OF STRENGTH (Participants are guided in identifying and sharing their own stories of strength and power.) – or – GROW STRONG (Participants are supported to develop a daily training habit that will grow both their physical and mental strength.)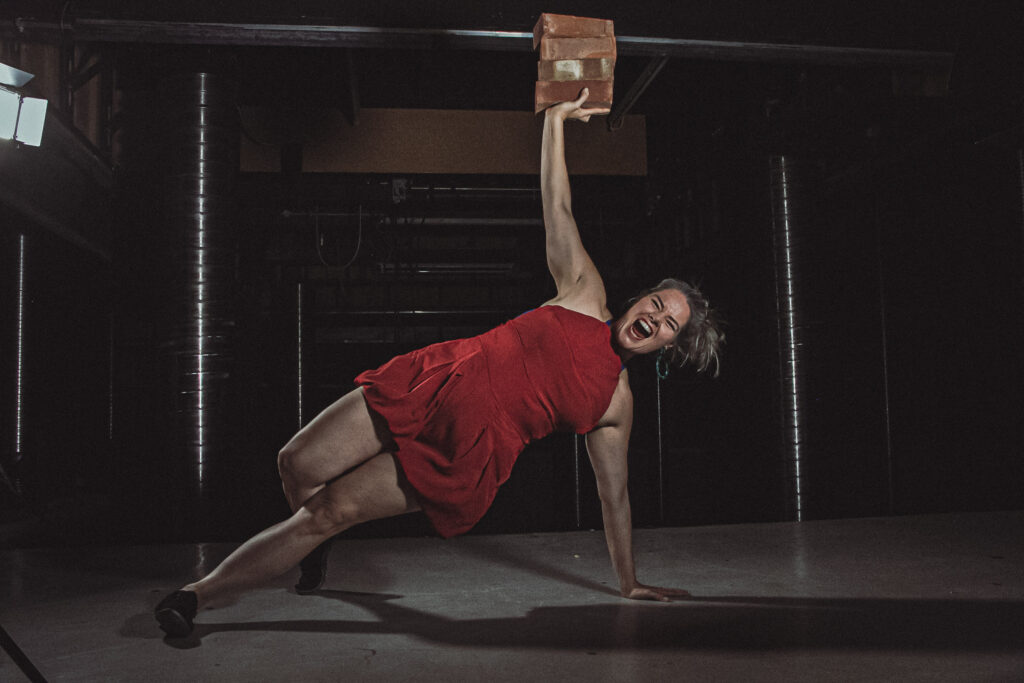 Rural Touring + Outdoor Performance Spaces
POWER has been created with adaptability to rural touring venues in mind.
It is also suitable for unconventional and outdoor performance spaces to accommodate Covid-safe performances.
For performances specifically built for outdoor arts festivals and events, see: STRONG ENOUGH + STRONG LADY.
Get in touch for full INFO PACK or to BOOK!